Milford, MI Wood Deck Staining & Sealing
Milford, MI Wood Deck Restoration
Milford, MI Deck Builders & Construction
Milford, MI Wood Deck Refinishing
Milford, MI Wood Deck Water Proofing
Milford, MI Wood Deck Maintenance

Milford, MI Wood Deck Cleaning & Stripping
Milford, MI Deck Cleaners & Refinishers
IPE - Exotic Hardwood Refinishing
Milford, MI Michigan Pressure Washing -
Composite, Trex and Azek decks


Supreme Deck Restoration has been a leader in the deck cleaning industry for Milford, MI Michigan since 1991. We set the standards in deck restoration that other companies try to follow. Deck refinishing is our area of expertise. Unlike our competition, all of our decks that we stain are hand brushed for top quality, not sprayed and back brushed. We have restored over 25,000 decks in the Rochester Hills, Brighton and Ann Arbor areas in SouthEast Michigan. We can restore the beautiful look of your valuable wood deck with use of proven restoration techniques. Wood decks in Milford, MI Michigan take an incredible amount of abuse from sun, rain, dirt, and foot traffic because it is a horizontal surface. Over time the harsh effects of weather will naturally oxidize the surface of the wood giving it a gray color appearance. Sun and moisture can cause inferior deck coatings to fail prematurely. Our deck restoration techniques can restore all wood decks back to new no matter how deteriorated it has become.
We properly clean and wash a deck by using proper bio-degradable chemicals to remove previous coatings and using wood brighteners. The power from pressure washing will destroy your deck if chemicals are not being used. Once all of the former coating is removed we HAND BRUSH our deck stain. Most of the deck contractors you find will spray their coatings. By hand brushing our deck preservatives and stains we have much more control over where the stain is applied. Our decks turn out more even and we work the product properly into the wood. We like to take our time on your deck instead of cutting time by spraying your deck. Yes, it is much faster to spray, however, if any over spray gets on your house or landscaping it is a nightmare to remove. Tarping does not work.
SupremeDeck@msn.com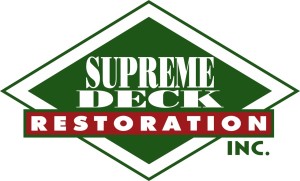 We have staff in the office to answer your emails and help with any questions you may have. All of the stain that we use are contractor friendly, meaning when it is time to re-coat your deck they remove with a mild stripper. We stock the hard to find Sikkens Cetol Srd 550 voc not found in Home Depot, Menards, or Lowes. Our online store has top quality oil-based stains and sealers not found in box stores. We stock the full line colors of TWP 100, TWP 1500 stain, Sikkens Cetol SRD, Sikkens Cetol Re Srd, Messmers UV plus for hardwoods, Ready Seal, and Duckback Superdeck Heart Redwood for Rainbow playscapes.
Composite or TREX Deck Cleaning
Building decks  in the past was only from wood, today the introduction of composite deck materials is the most common way to construct a deck.  The most common material in Milford, MI is Trex.  They offer several different lines of price points for consumers. Price will vary on estimates. Prior to Trex Transcend wrapped products composite was not wrapped and susceptible to mold and mildew. these are the hardest to get clean. When cleaning a Trex Deck, great care must be taken to ensure that the decking is not damaged as it is a recycled  material. Using too much pressure while using a pressure washer can damage  Trex Decking. The contaminants that most often need cleaning off the Trex Deck are Mold + Mildew, and the occasional, and often heavy, Barbecue Grease from the grill.  Manufacture's instructions state to clean a Trex deck you should either use Olympic deck cleaner, soapy waster and a bristle brush, or bleach with soapy water. They also state that regular maintenance cleaning of your Trex Deck is needed to keep the Mold and Mildew stains away.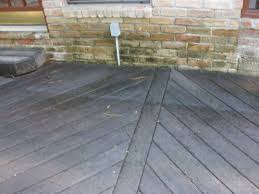 Milford, MI homeowners not only use their wood deck they also use their teak furniture. Patio sets are expensive and are on all the decks that we see. Why not have it restored to the factory finish. We typically use Messmers UV Plus for Hardwoods because it penetrates the teak hardwood the best. It does not need to be the same color as the deck.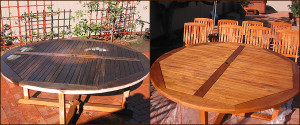 New wood decks need to weather for 30 days prior to applying a deck stain to them. Every stain manufacturer will recommend different dry times for their product and that is why there are so many different opinions as to how long to wait. There is no benefit to let your new deck weather unprotected in the suns UV rays. The boards will split, cup, warp and weather gray and sometimes the effects can not be reversed. The problem to sealing the wood to early is that the stain will not properly penetrate and the stain life will be cut short. Typically new decks require sealing the first two seasons and then every other.
To purchase TWP stain or Sikkens Cetol Srd stain in Milford, MI click The Stain Depot logo below.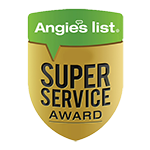 Ares we service for deck restoration, cleaning, washing, repair, & composite cleaning include:
Andersonville, Michigan Deck Washing
Austin Corners, Michigan Deck Washing
Brighton, Michigan Deck Washing
Clarkston, Michigan Deck Washing
Clyde, Michigan Deck Washing
Commerce, Michigan Deck Washing
Davisburg, Michigan Deck Washing
East Highland, Michigan Deck Washing
Four Towns, Michigan Deck Washing
Glengary, Michigan Deck Washing
Grand View Acres, Michigan Deck Washing
Green Oak, Michigan Deck Washing
Hallers Corners, Michigan Deck Washing
Hartland, Michigan Deck Washing
Hickory Ridge, Michigan Deck Washing
Highland, Michigan Deck Washing
Holly, Michigan Deck Washing
Jossman Acres, Michigan Deck Washing
Milford, Michigan Deck Washing
New Hudson, Michigan Deck Washing

Northville, Michigan Deck Washing
Novi, Michigan Deck Washing
Oakley Park, Michigan Deck Washing
Parshallville, Michigan Deck Washing
Rose Corners, Michigan Deck Washing
Rushton, Michigan Deck Washing
Salem, Michigan Deck Washing
Seven Harbors, Michigan Deck Washing
South Lyon, Michigan Deck Washing
Union Lake, Michigan Deck Washing
Walled Lake, Michigan Deck Washing
Waterford, Michigan Deck Washing
West Highland, Michigan Deck Washing
Westacres, Michigan Deck Washing
White Lake, Michigan Deck Washing
Whitmore Lake, Michigan Deck Washing
Wixom, Michigan Deck Washing
Wolverine Lake, Michigan Deck Washing