ABOUT US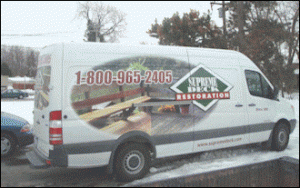 Our mission at Supreme Deck Restoration is to develop lasting relationships with our customers and provide them with the best customer service in the industry.
Supreme Deck Restoration, Inc is a family owned company that was founded in 1991. The company was founded by Craig just after graduating From Livonia Churchill High School. While working at a local lumberyard, Craig saw a new market forming in deck restoration. At the time there was only a few companies that did such work. He had been trained in the technical side from his job for a few years and saw an opportunity to pay for college tuition. Highly motivated to pay for college tuition, Craig rented a pressure washer and restored 45 decks that summer.
A few years later the company grew to servicing over 200 decks, so Craig enlisted the help of a childhood friend, Robert Schepis, who became an equal partner. In the fall of 1996 both Robert and Craig Graduated from Michigan State University. Both were motivated to stay out of Corporate America and decided to grow the business.
Today, Supreme Deck Restoration sets the standards in the deck restoration industry and is the largest Deck Restoration company in Michigan, servicing over 1,700 decks annually. The work is performed by trained employees of Supreme Deck Restoration, not sub-contracted out. Many of the employees have been with the company for over 10 years and each have each serviced over 5,000 decks. The field techs have serviced more decks than many, if not all, of the competing companies. Supreme Deck also has employees that are trained in deck repair and wood working, so you do not need to hire a separate company or find a handyman to replace any rotted boards.
In 2004 Supreme Deck expanded into deck building and an online store. Supreme Deck keeps up on all of the new trends and building codes by consistently training their employees every fall and winter. In 2013 Supreme Deck was awarded TrexPro Platinum status and is one of the largest Trex deck installers in Michigan. Today, Rob now runs the restoration side of the business, while Craig runs the building and online store side. After 25 years they still love what we do and look forward to working with new clients. Supreme Deck Restoration strives to develop lasting relationships with homeowners and provide them with the best customer service in the industry.
Thanks for letting us do what we love to do! and go Green!!!